Training & Consultation
As part of our goal to deliver quality service to our clients, we are providing free training for the all the Chemicals, Machines and Cleaning Tools purchased from our Company.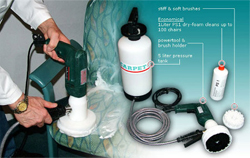 Objectives of the training
Get a glimpse about QATAR Intercare Technical Services Quality History and Company Standards.
Understand the purpose of each Chemical, Machine or Tool.
Convey the right use and application of the products.
Utilize the use of the product in terms of its cost-saving factor.
Identify the high quality standard and material used for each product.
Training Available
Chemical Training (Housekeeping and Kitchen).
Cleaning Tools Training (Housekeeping and Kitchen).
Machine and Dosing Systems Training.