Floor Care & Restoration
With 17 years' experience in Qatar doing floor restoration, polishing and grinding, we have perfected a specialized system uniquely formulated to attend to most of the flooring condition.
Marble, Granite, Porcelain, Ceramic, Epoxy, PVC, Wood or Concrete are different types of flooring with different types of problem in itself. Each flooring type requires specific and special solution. The solution can be a One-Time Restoration Process or a Periodic Maintenance Process.
One Time Restoration Process
Involves intensive observation and check up on the floor proceeded by a full course specialized program for restoration depending on the floor type.
The full course program may involve different stages depending on the condition of the floor.
Periodic Maintenance Process
Involves coating, sealing and protecting the floor surface.
Use of proper tools, machine and chemicals for maintenance is also required.
Please find details for some of the flooring types below. For more information please contact us.
Marble Flooring
Our Specialized Restoration Program revives the shine and achieve the glory of the marble. Our solution involves protection and proper periodic maintenance procedure to achieve and maintain the great condition of the marble.
Marble is a beautiful material however it requires high maintenance as it can easily get scratched, cracked and stained.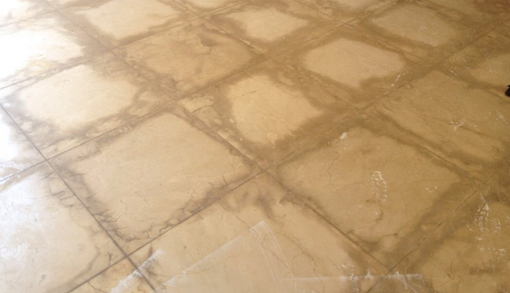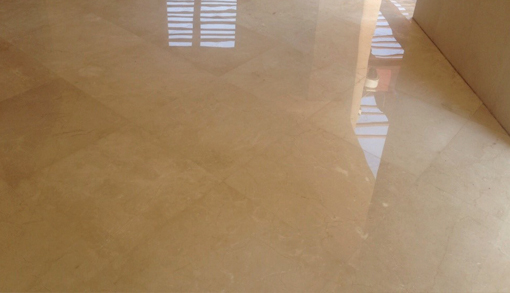 Terrazzo Flooring
Our advance solution uses Ultra Durable IPN (Interpenetrating Polymer Networks) Technology which helps prevents Cow pathing, Scratching, Scuffing, Dirt Penetration and Black Heel Marks on the Terrazzo floor. The solution is durable and does not require stripping nor burnishing.
Terrazzo floor consists of marble chips, quartz, granite and glass with cement and polymeric binder. It is non-porous which does not support microbial growth.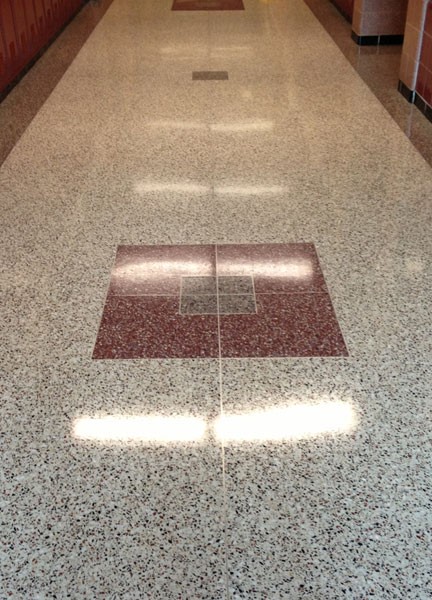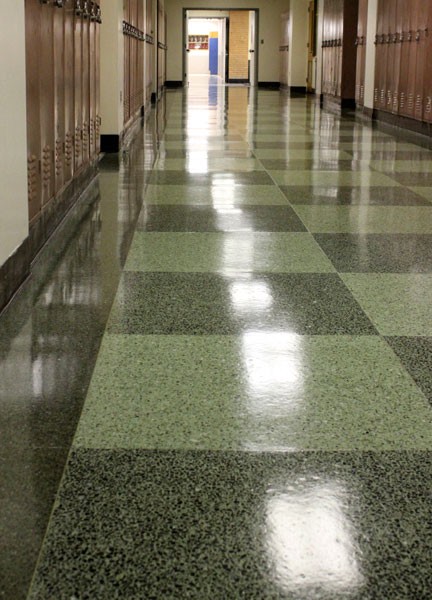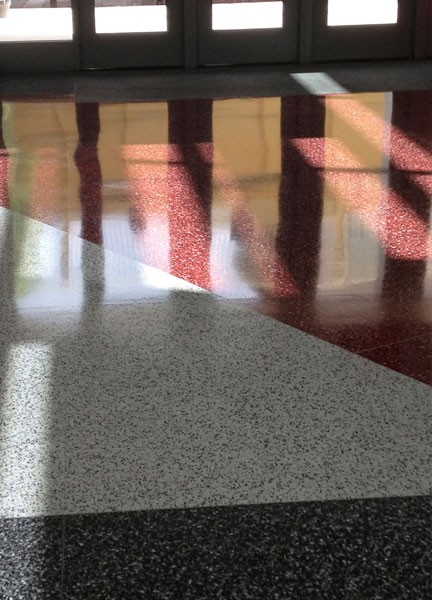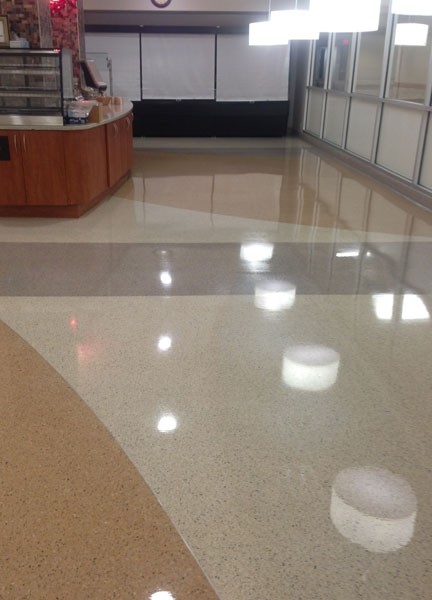 Wooden Flooring
Our solution covers the scope of cleaning, protecting and maintaining of wood, laminate or parquet floor. We provide different types of coating for different purposes and specialized maintenance cleaner.
Wood requires special maintenance cleaner as the use of excessive water can destroy the surface. Good quality wood can last for many years due to its durability. Wood is usually chosen by designers because of its timeless appearance.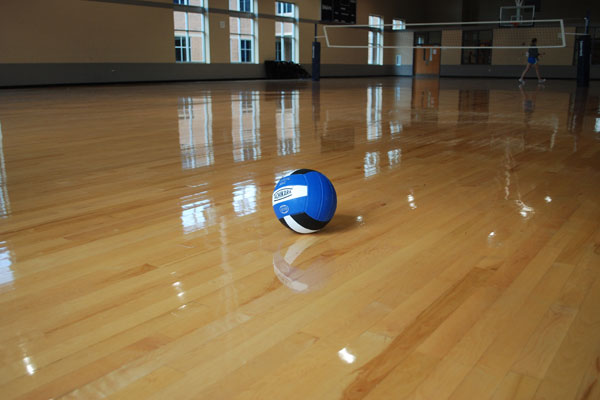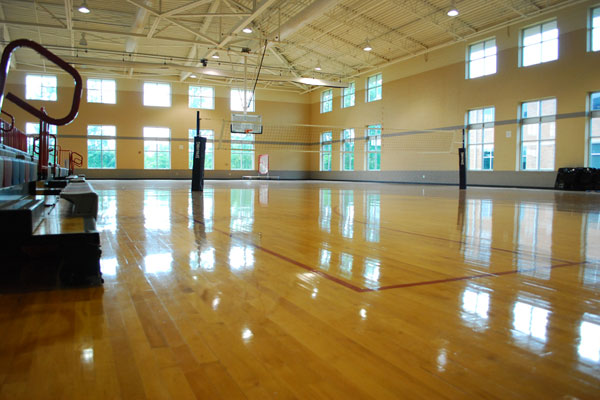 Linoleum, Vinyl, PVC Flooring
We provide high quality coating and maintenance care for PVC (Polyvinyl Flooring).
PVC flooring are impervious to water. It can be usually found in Hospital, Transport, School and Sports facilities.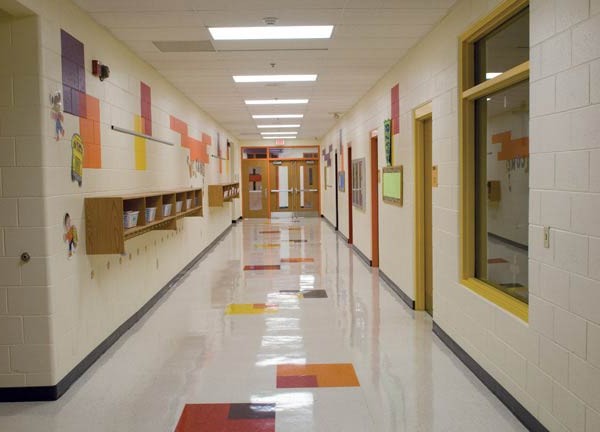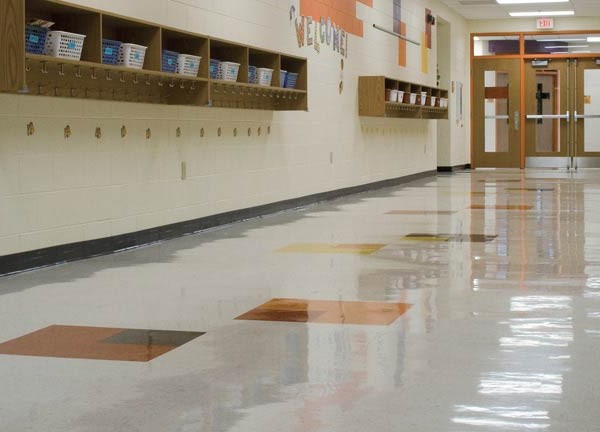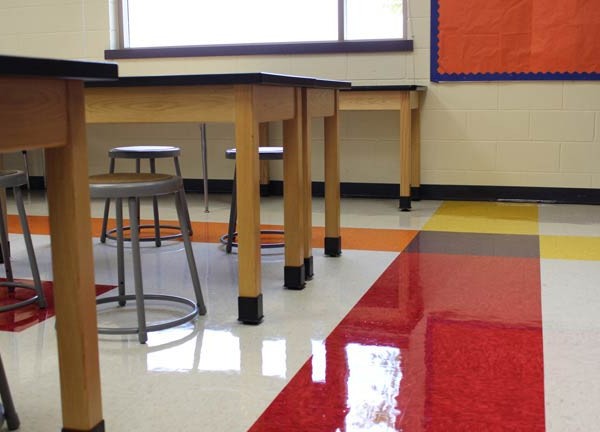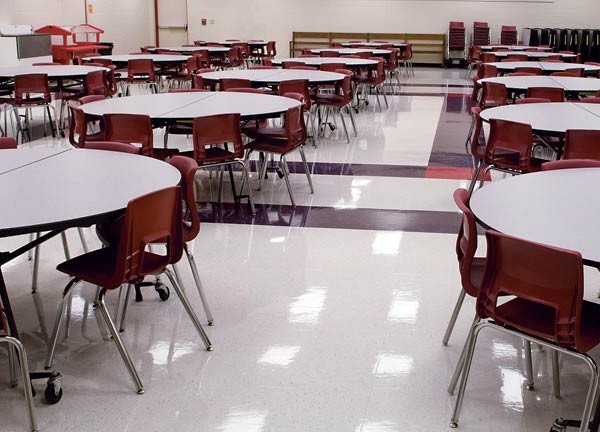 Concrete Flooring
We provide specialized solution for polishing and maintaining of concrete flooring.
Concrete floor is a sustainable option if you use an existing concrete slab, avoiding the consumption of new materials. It is low maintenance and can last for a long time with proper maintenance.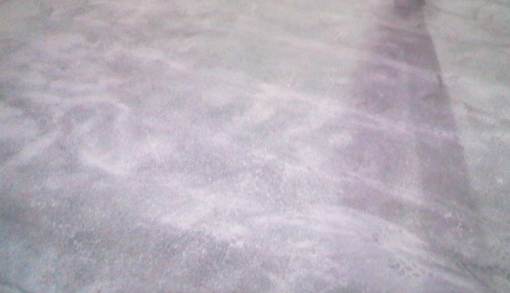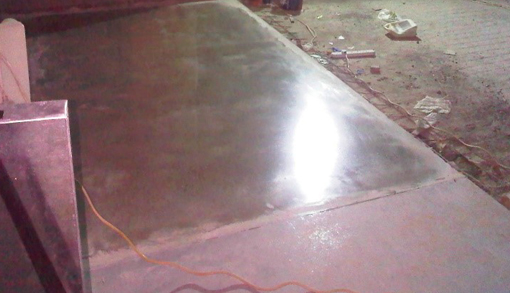 Epoxy Flooring
We provide special solution to clean and maintain epoxy flooring. Our solution covers removing rubber, oil and grease marks usually found in parking areas with the same type for flooring.
Wood Epoxy is a tough and durable type of floor finish which can add beauty in an ordinary flooring. It is resistant to chemical and stain.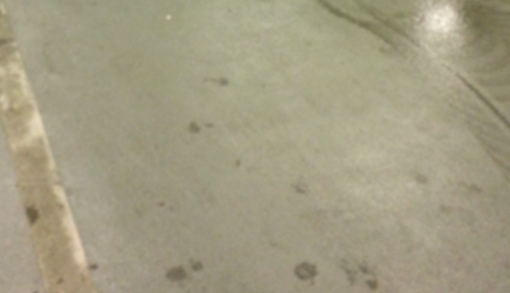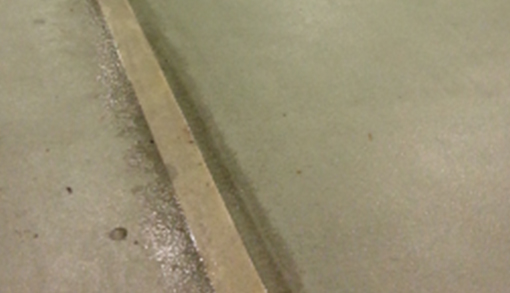 Stone Flooring